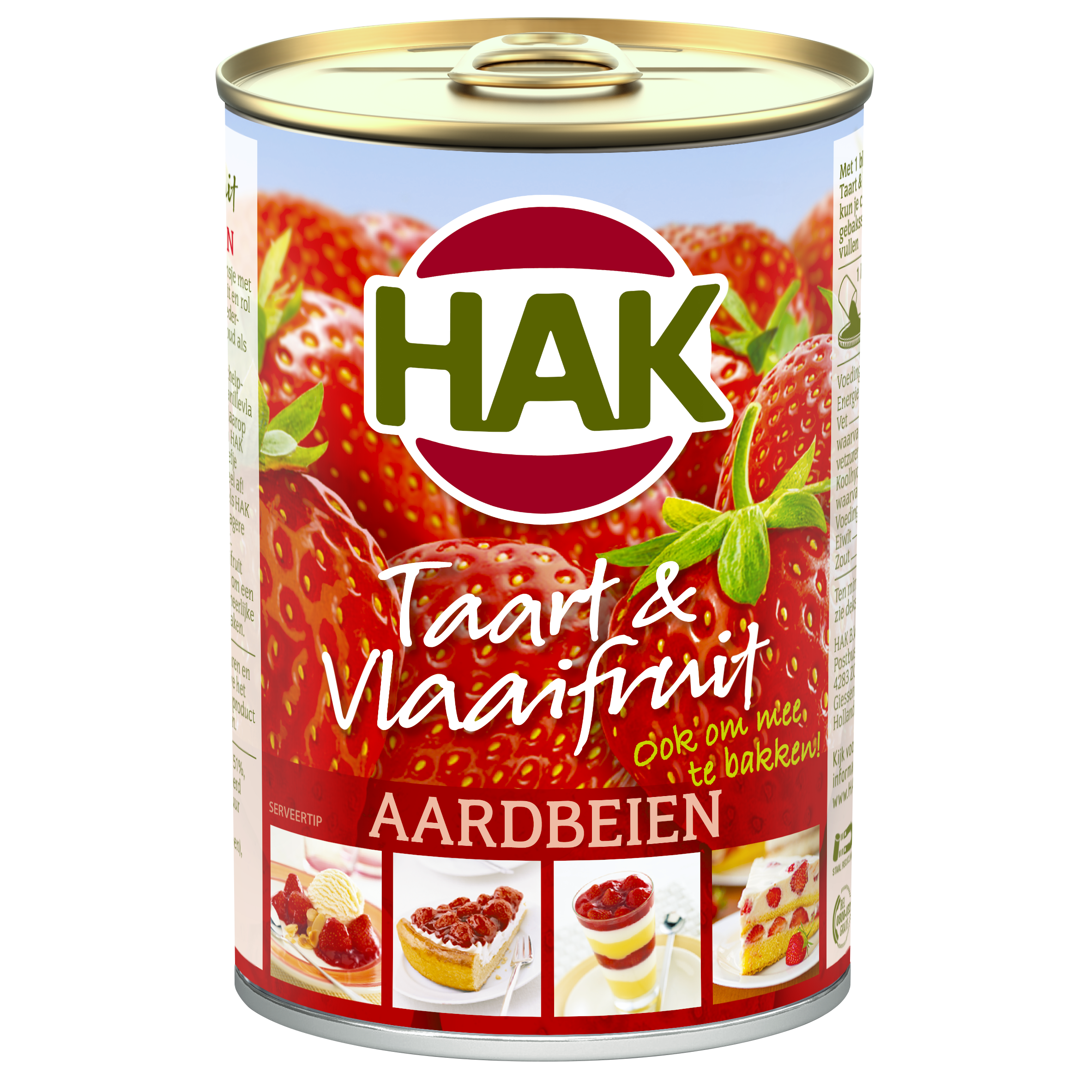 Pie Filling - Strawberries
HAK Pie Filling Strawberries is a filling made of the most delicious strawberries which can be used on pie crusts or in puff pastry, but also makes for a great dessert (p.e. when mixed with yoghurt or ice cream).
HAK Pie Filling Strawberries are available in a 425ml can.
Ingredients: Strawberries (51%), water, sugar, , modified maize starch, acidulant (citric acid), colourant (carmine and beta carotene), natural flavouring.
Nutritional value per 100g
Energy

388 kJ/91 kcal

Fat

0,0 g

of which saturated fatty acids

0,0 g

Carbohydrates

21,7 g

of which sugars

17,6 g

Dietary fibers

0,6 g

Protein

0,4 g

Salt

0,02 g