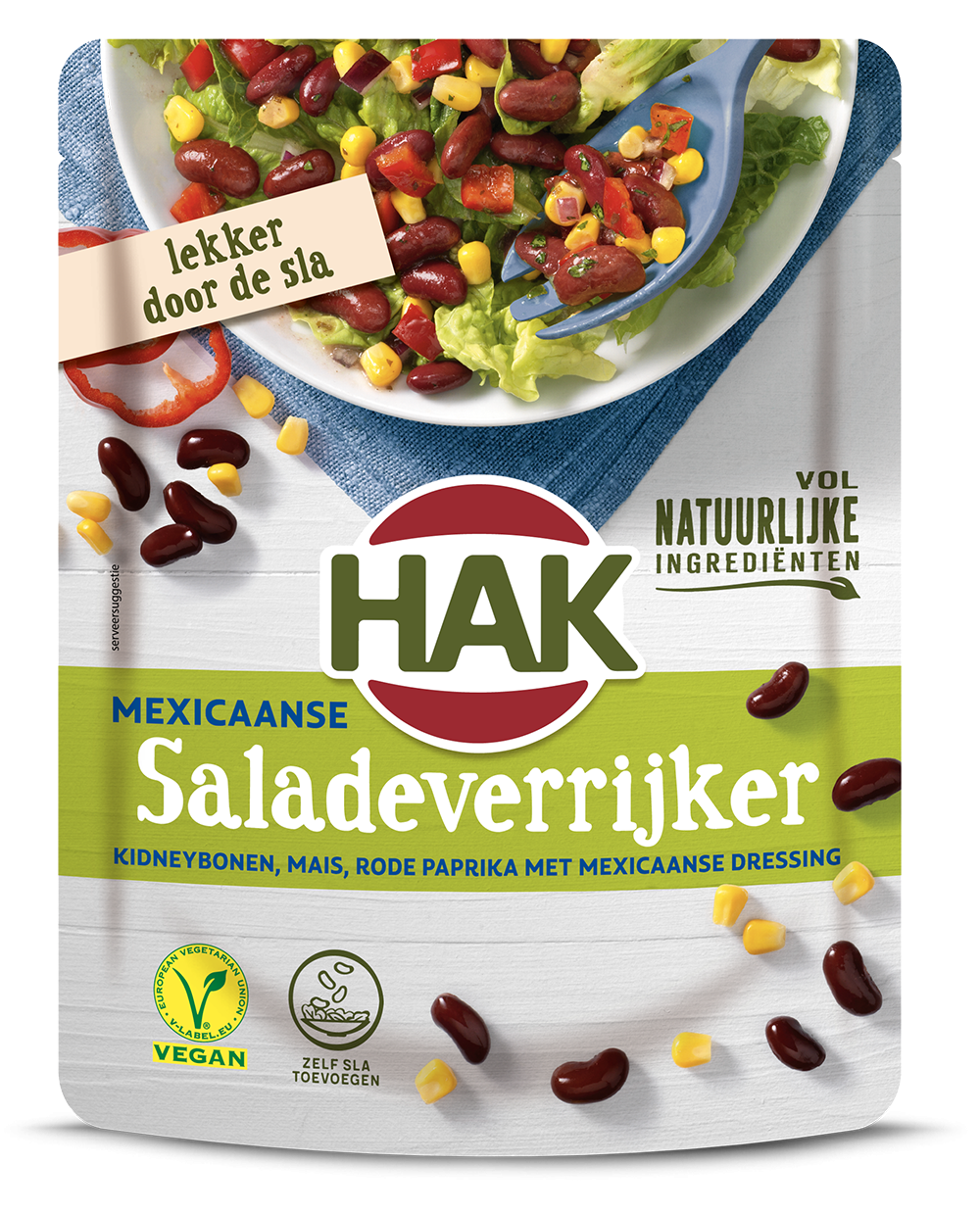 MEXICAN SALAD BOOST
At HAK we want you to be able to enjoy tasty and easy-to-make vegetable dishes. That's why we have created this Mexican Salad Boost. To produce a pure and full-flavoured product we have seasoned this Salad Boost with a herb dressing and just a pinch of sea salt.
Full of natural ingredients
With herbs and spices
HAK Salad Boosts are wonderfully quick and simple: mix the Salad Boost through your salad and add any additional ingredients to taste. Enjoy!
This product undergoes a heat treatment in the pouch that eliminates the need for preservatives.

Ingredients: kidney beans 37%, red pepper 21%, sweetcorn 15%, water, cider vinegar, extra virgin olive oil, red onion, garlic, red chilli pepper, herbs and spices (cayenne pepper, black pepper and cumin seeds), sea salt, parsley, vinegar.
* The sugars are naturally occurring.
Nutritional value per 100g
Energy

455 kJ/ 109 kcal

Fat

5,6g

of which saturated fatty acids

0,8g

Carbohydrates

9,0g

of which sugars

2,9*g

Dietary fibers

3,6g

Protein

4,0g

Salt

0,34g