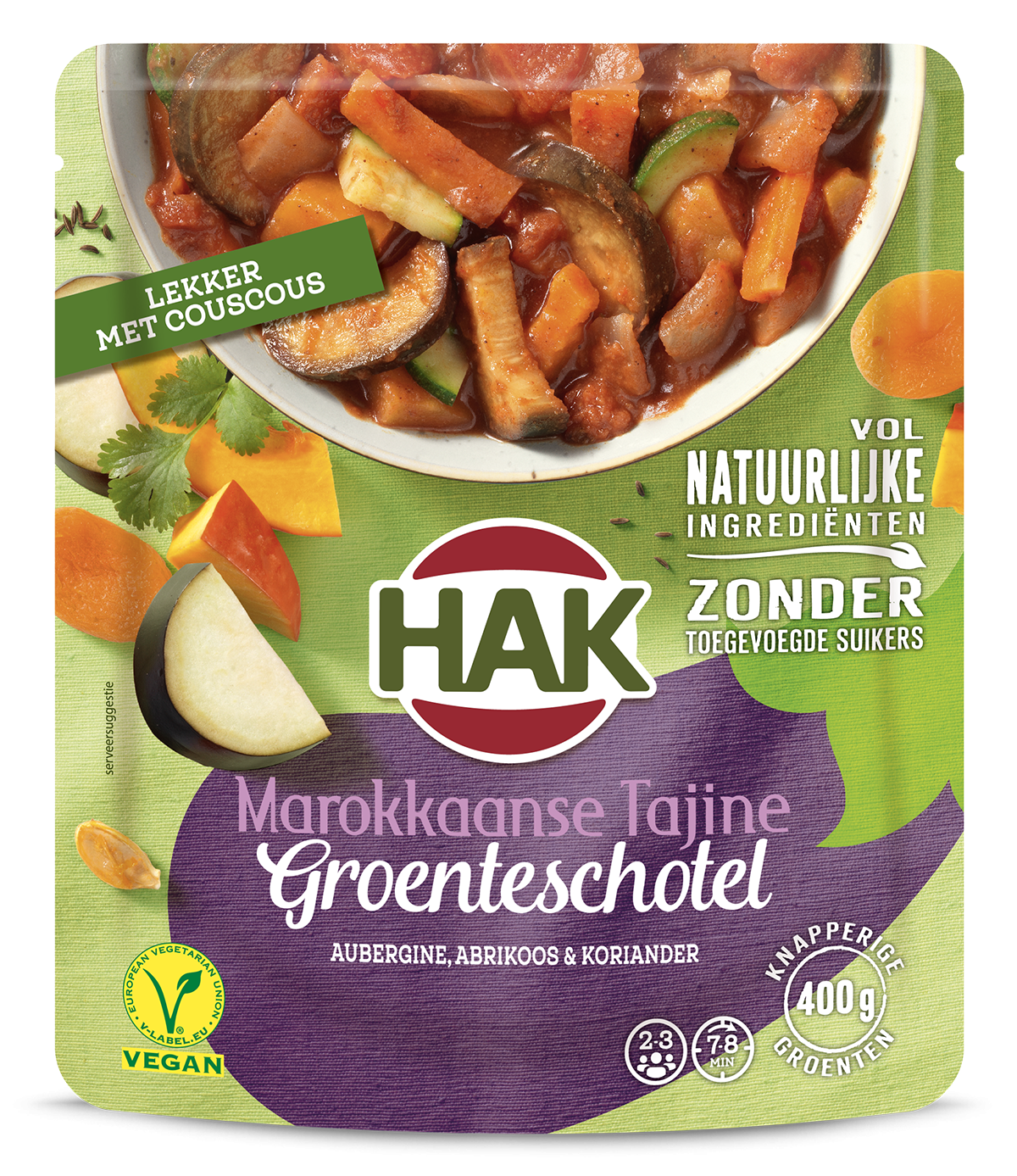 Moroccan Mixed Vegetable Stew
At HAK we want you to be able to enjoy tasty and easy-to-make vegetable dishes. That's why we have created this Maroccan Mixed Vegetable Stew. To produce a pure and full-flavoured product we have seasoned this Mixed Vegetable Stew with delicious herbs, spices and just a pinch of sea salt. This gives a deliciously pure flavour.
With herbs and spices
Full of natural ingredients
No added sugars
415g of crunchy vegetables
HAK Dutch Mixed Vegetable Stew is available in a pouch containing 500g.

* The sugars are naturally occurring.
Ingredients: vegetables in varying proportions 80% (tomatoes, carrots, courgette, squash 9%, tomato purée, aubergine 7%, onion), water, apricot 5%, garlic, red chilli pepper, herbs and spices (cumin seed, coriander 0.2%, cinnamon), ginger, olive oil, sea salt, lime concentrate, maize starch, vinegar.

Nutritional value per 100g
Energy

140 kJ/ 34 kcal

Fat

0,7g

of which saturated fatty acids

0,1g

Carbohydrates

4,7g

of which sugars

3,8*g

Dietary fibers

1,8g

Protein

1,1g

Salt

0,45g